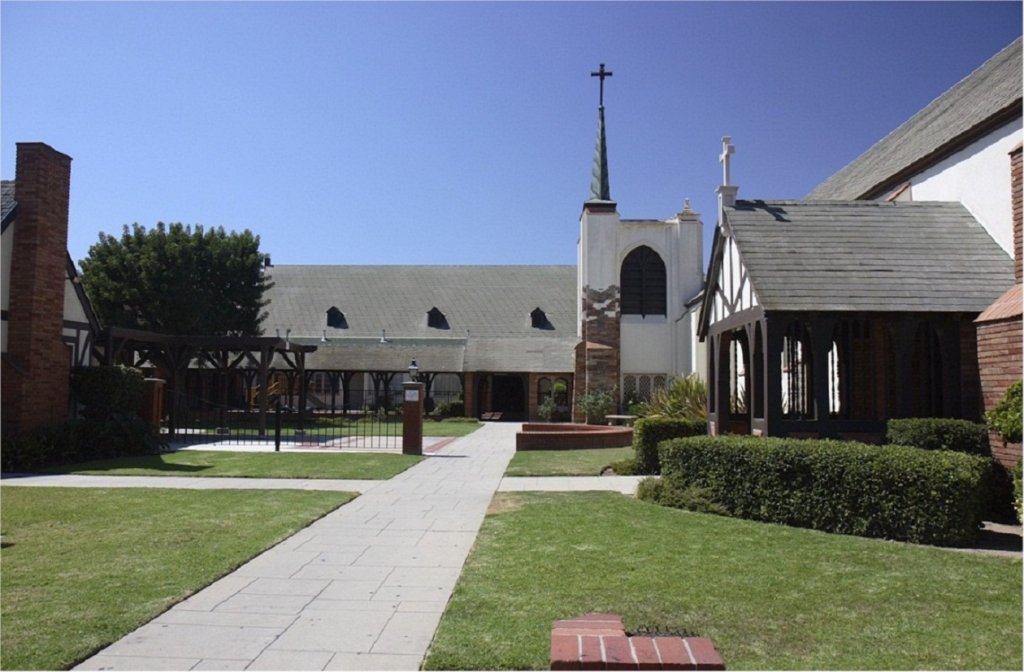 History of St. Peter Evangelical Lutheran Church

St. Peter Lutheran Church is an "intensely local" ministry of the Evangelical Lutheran Church in America (ELCA), located in the heart of the Willard Neighborhood of Santa Ana.
However, we are not alone in our ministry. In Christ, we are part of a larger body of Christians with whom we work together to do the transformative ministry we are called to do. God has also provided other community based organizations with whom we cooperate in many of the same goals.
Sixty years ago, when our present church facilities were being built, waves of Lutheran believers were coming to California from the Upper Midwest. Twenty years ago immigrants were still coming, but this time from Mexico and Central and Southern America. Reflecting that change, God has called us to change and expand our ministry within the Willard Neighborhood of Santa Ana. Called to be Christ's light on the corner of 15th and North Parton, we are now a congregation that worships and serves in two languages, English and Spanish. Besides ministry of Word and Sacrament, we reach out through the Willard Neighborhood Task Force. The past 60 years may have seen neighbors change, but God's mission for us has stayed the same: to know Christ, to share Christ, and to serve Him by serving others.
"Let your light shine before others, so that they may see your good works and give glory to your Father in Heaven." (Matthew 5:16)
Saint Peter Lutheran Church / Iglesia San Pedro is a congregation of the ELCA (Pacifica Synod). Please join us for worship or contact us at any time.
We look forward to hearing from you soon.
"For just as the body is one and has many members, and all the members of the body, though many, are one body, so it is with Christ." (1 Corinthians​​​​​​​ 12:12)​​​​​​​